An Agency You Can Trust
Petersen & Company was founded on the belief that honesty and integrity are essential components of a successful business. When you enter into a contract to purchase or sell a property you need to be able to trust that your agent is looking out for your best interests. Our business is based on referrals from clients and friends who trust us. We take their trust not only as a compliment, but a responsibility to be proud of. We have long term professional relationships with Ag Lenders, Appraisers, Investors, Ag Brokers, Land Use Attorneys, Biologists and Land Trust professionals. These relationships allow us to provide our clients with the best information and service available in the industry.
Joe Petersen, Broker
DRE# 01489372
E-mail: Joe@agland.org
Phone: (209) 210-8010
Joe is an experienced real estate broker that prides himself on straight forward personal service. His office is located in the heart of San Joaquin County and has an open door policy providing a place for old clients and new ones to drop by and shoot the breeze about the state of the market or farming issues. His own farming operations give him a deep understanding of the business side of agriculture. His history and current involvement with various boards gives him an understanding of land use regulations & mitigation. His sales experience and business degree from Oregon State University give him a distinct advantage when it comes to not only valuing your investment, but marketing it as well.
Qualifications:
2011 Lodi Chamber Agri Business Person of the Year
Immediate Past President of the North San Joaquin Water Conservation District
Graduate of the California Agricultural Leadership Program
Past Board of Directors California Association of Wine Grape Growers
Immediate Past Chairman of the San Joaquin County Ag Advisory Board
San Joaquin County Farm Bureau Board of Directors
Vineyard and Orchard Owner
Chairman – San Joaquin County Agricultural Mitigation Technical Advisory Committee
Meet our Agents and Staff
Judy Bauer, Office Manager
DRE# 01903059
E-mail: Judy@agland.org
Phone: (209) 368-8010
Judy lives in Herald with her husband and has 2 grown children. Judy has 18+ years of experience in the Real Estate Industry. She is our escrow coordinator.
Tyler Blagg, Agent
DRE# 01941790
E-Mail: Tyler@agland.org
Phone: (209) 747-8118
Tyler graduated from California State University, Fresno, with a degree in animal science with an emphasis in dairy production management.  Tyler brings over six years of ag related sales experience combined with a true passion for agriculture.  His focus will be mainly on agricultural properties.  He serves as the 2nd Vice Chair of the California Young Farmers and Ranchers state committee.  He lives in Lodi with his wife, Amy, and their three sons.  They raise dairy heifers, grow winter forage and wine grapes.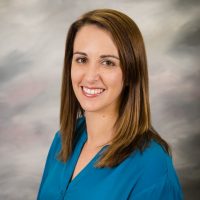 Meghan Lange, Broker
DRE# 01766256
E-Mail: Meghan@agland.org
Phone: (209) 368-8010
Meghan has worked in Real Estate since 2005 and is familiar with many aspects of real estate from commercial leasing and sales to property management.  She is a graduate of UC Davis with a degree in Managerial Economics, and lives in Lodi with her family.
T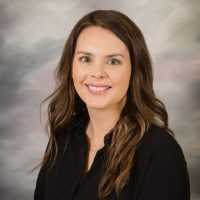 aryn Rodriguez, Realtor
DRE# 01712994
E-Mail: Taryn@agland.org
Phone: (209) 327-5067
Taryn is a lifelong Lodi resident. Graduate of Pacific Union College with a Business Degree and has been in the Real Estate business since 2003. Taryn is passionate about real estate, brings a high degree of energy, and professionalism to every relationship and is committed to the highest level of customer service for all of her clients. Taryn got into the real estate business because she enjoys bringing happiness to clients especially first time homeowners. When not working, Taryn enjoys spending time with her family and traveling.